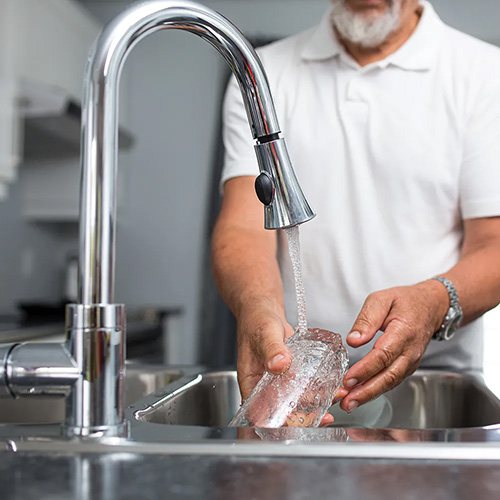 Kitchen plumbing is one of the most important plumbing systems in your home.
Whether you are washing a glass, cleaning up after, or preparing a large meal, it's essential that your kitchen's plumbing is working properly.
Contact us today to schedule an appointment with one of our licensed technicians who has the highest level of training and experience in this type of plumbing work. Plus, when you choose the Capps Plumbing & Sewer team, you get fair prices, 24-hour service, and more.
Garbage Disposals
Garbage disposals are handy little appliances but can quickly cause big plumbing problems if they are clogged or broken. Whether it's a repair, replacement, or new installation, our expert plumbers are ready to get your disposal grinding away.
Sinks
The focal point of any kitchen, a clogged sink, can cause major headaches. Most clogs are caused by a broken garbage disposal, grease buildup, or an accumulation of food. You can unclog your kitchen sink using a plunger, a snake, or using vinegar and baking soda solution. If these DIY methods don't work, it's time to call CAPPS. We also provide other sink repair services, including leaks, faucet repair and installation, and garbage disposal services.
Faucets
Just like bathroom faucets, functioning kitchen faucets are a household necessity. Ongoing drips or leaks can lead to water damage and high water bills. Our technicians have the experience and skill to repair and maintain your kitchen faucet.
Dishwashers
Dishwashers are one of the most used appliances in your home. If it is leaking or not working correctly, it can be because of water supply or drain line connection issues. The team at Capps Plumbing & Sewer has the skills needed to repair or install your dishwasher.
Capps Kitchen Plumbing Services
Faucet Repair and Installation
Garbage Disposals
Installation
Pressure Restoration
Repair
Replacement
Sink Repair and Installation
Tier & Isolation Valves
Valves (Angle Stops)
Water & Drain Piping