Plumbing problems can wreak havoc on commercial locations. Something as simple as a leak or a clogged pipe can slow or even close your business, not to mention the impact on your customers and employees.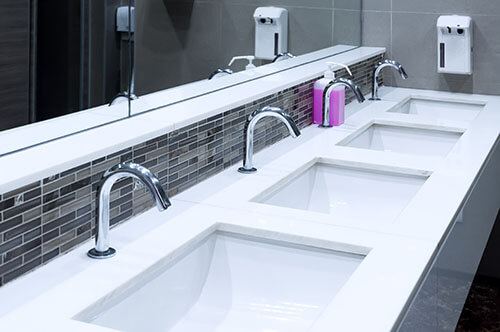 From hotels to office buildings to retail stores, Capps Plumbing & Sewer services all types and sizes of commercial locations.
Trust the CAPPS Difference
Our expert plumbers are highly trained. They will assess the situation and make repairs that treat the source of the problem. Advanced plumbing technology such as hydro jetting and video plumbing inspection helps provide efficient and accurate commercial plumbing services.
Capps Commercial Services