Anytime you experience a plumbing problem, you might feel you need to take care of it to prevent further damage immediately. Calling an emergency plumber on a night, weekend, or holiday comes at a high premium. It is essential to know when to call and when to wait. Our team will respond quickly when you call us with this urgent plumbing request.
When is it an Emergency?
Plumbing Emergency #1: Gas Leak
Gas leaks are hazardous. You must address this problem immediately. What to do if you have a gas leak:
Evacuate the property immediately; leave doors and windows open (this will not stop a leak, but will help some of the gas escape)
Do not use any electrical devices (cell phones, light

switches, garage door openers, etc.) until you are at a safe distance from the property.

Do not start a vehicle if it is on the property.
Call your gas company.
Call Capps Plumbing & Sewer
Plumbing Emergency #2: No Water
No running water is a safety concern since you cannot use the facilities and attend to them as soon as possible.
Plumbing Emergency #3: Risk of a Burst Pipe
Frozen pipes or spigots can lead to flooding or no water. A plumber must address your frozen pipes immediately.
Plumbing Emergency #4: Risk of Flooding
Flooding due to a failed sump pump, burst pipe, sewer back up, or water shut off valve failure is all examples of plumbing emergencies. Flooding can cause significant damage to structures and is a safety concern that a plumber should address as soon as possible.
Plumbing Emergency #5: Sewer Backup
When a sewer line backs up, it is not just a disgusting problem. It is a health hazard and should be taken care of immediately.
Additional Plumbing Emergencies
Burst pipes
Major leaks
Clogged drains
No hot water
And more!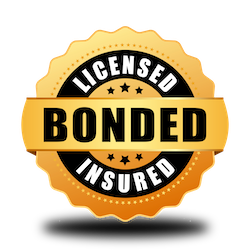 Less Urgent Problems Can Wait
If the problem can wait, you should consider the additional expense and determine if it is worth the call. Our team is available 24 hours a day to discuss your problem and determine if your situation is an emergency.
Dependable Emergency Service
Outstanding service has earned us a reputation as the go-to emergency plumbers in Wheeling. With a combined total of 45 years on the job, our local plumbers have faced some complex plumbing issues.
Contact CAPPS today to solve your toughest plumbing emergencies in Wheeling.