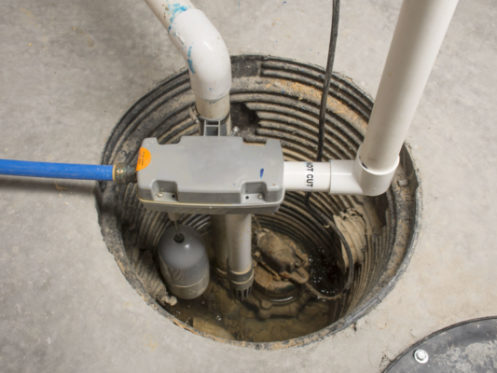 Spring is Here!
Meteorological spring starts March 1st each year. This data is used by meteorologists and climatologists to mark the beginning of the spring season. Meteorological spring lasts for three months including March, April, and May. Although astronomical spring starts later in the month (March 20th at 11:33 am to be exact). Now is the perfect time to make sure your sump pump is up for spring rains.
Ready When You Need It
In the winter, sump pumps may spend long periods idle. Concealed in a covered basin in the basement floor, a sump pump may operate intermittently when groundwater rises due to snowmelt or if a frozen pipe bursts. It may not be obvious that your sump pump isn't working until it fails to operate when it's needed.
Annual Maintenance
Performing comprehensive annual maintenance will give you peace of mind during the next rainstorm. As a homeowner, you should perform the tasks listed below once a year:
Unplug the pump and remove it from the basin. Look for rust or corrosion and clean the pump inlet screen.
Check the owner's manual to see if the pump bearings need lubrication. If so, lubricate with the recommended oil or grease. Pumps with sealed bearings will not require lubrication.
Check the sump basin for debris and remove it.
Reinstall the pump and plug it back into the power outlet.
Pour five gallons of water into the basin and watch the float switch. Verify that it moves through its entire range of travel without binding and turns the pump on and off at the proper time.
Check the condition of the discharge pipe for any obstructions and make sure it drains fully.
Quarterly Maintenance
We recommend performing the routine maintenance tasks listed below every 3-4 months.
Unplug the pump and empty the basin of any standing water.
Remove any debris from the basin and make sure the sump pump inlet screen is clear and not obstructed.
Plug the pump in and pour five gallons of water into the sump to verify that the float switch turns the pump on and off properly.