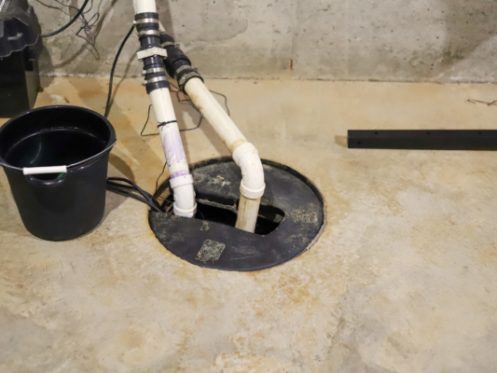 Nothing helps a homeowner sleep well on a rainy night than the sound of a sump pump turning on and off. The sound of a sump pump doing its job of keeping your basement dry provides confidence that can lull you to sleep.
Now that spring is officially here, heavy rainfall and unpredictable storms are standard. This can be a stressful time since the risk of a flooded basement looms. Experienced homeowners check their sump pump more often, test their battery backup, and put a plumber on speed dial. They know at any moment their sump pump could fail. There are a variety of reasons sump pumps won't turn on, including clogs in the system, a power failure, and an issue with the float switch. Your sump pump is the heart of your basement waterproofing system. If the pump is not working, a flooded basement is not far away.
What to do if your sump pump overflows
If your sump pump stops working, it is important to act quickly because your basement will likely begin to flood. Take the following steps to try to get your sump pump back up and running:
Make sure your power is working Sump pumps run on electricity, so an important first step is to make sure the electricity is getting to the pump. Power outages are one of the leading causes of sump pump failure.
Reset your sump pump: If the power is still on in the rest of your home, you should try resetting the pump by unplugging it for a few seconds and plugging it back in. If the reset is successful, you may still want to have a technician inspect the pump to make sure it does not fail again.
Unclog your pump: If your sump pump still is not working properly, the issue may be that the pump is clogged. Water that goes through the pump may carry debris that gets stuck in the basin and impacts the pump's performance. If you are going to unclog the pump, make sure it is unplugged from its power source first. Then, reach into the basin and clean out any debris that has accumulated.
If all else fails, call Capps Plumbing & Sewer. We're here to help!