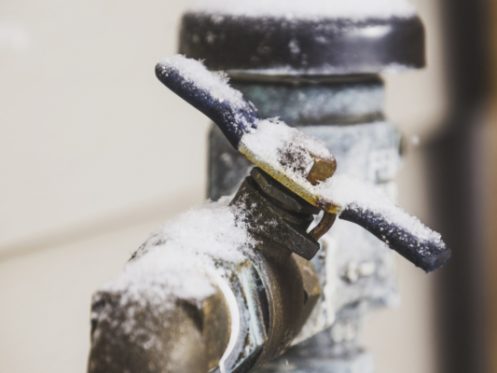 Melting snow is no joke. While frozen and burst pipes are typical winter plumbing problems, melting snow can cause significant plumbing and water damage. With our record snowfall this month, you need to take steps to protect your home from water damage:
Make sure your sump pump is working properly to move melting snow away from your house.
It's important to make sure your sump pump is ready for the water that is coming it's way. The ground around and under basements gets saturated as snowmelt occurs. Just like puddles develop on the streets, water collects around basements and becomes waterlogged. If your sump pump is not working properly, flooding could occur. It's also important to make sure your backup system is working. Power outages can happen at any time. Without a battery backup pump, your home is at a greater risk of flooding.
Shovel snow away from your home.
It's important to clear away snow that piles up against your home. If left alone these snowdrifts will melt and drain directly into your basement or crawl space.
Get your gutters ready for the abundance of water from the melting snow.
Blockages and ice dams can cause melting water to flow over the edge of your gutters and down the side of your house. Since the goal during the thaw is to keep water away from your house, it's also a good idea to make sure your downspout is aimed so that melting water won't run toward your house.
Clear snow from the plumbing vent on your roof.
A plumbing vent, or vent stack, helps regulate plumbing air pressure. They also supply fresh air to your fixtures and allow sewer gas and odor to escape. If snowmelt flows down the vent and into your home, you can be looking at serious damage.
Snowmelt can have a surprising impact on your plumbing system. If you need an expert to get your water flowing. Don't hesitate to contact Capps Plumbing & Sewer!